Sweet November
Much to my amazement and delight, we've had an almost completely snow-free (and therefore Sweet) November. There is still no snow on the ground though apparently it's on its way to us this week. I can wait. Really. If it stayed like this 'til Christmas, gave us a little fluffy flurry then warmed up, I'd be fine with that!
As usual, time has escaped me. It's been an insanely busy month at the office with the onslaught of H1N1 clinics. Clinics are wrapping up just in time for us to switch to the seasonal flu immunization so I'm expecting an equally busy December. Sure makes the days go by quickly!
Last week Dad started his chemo treatments. The tumor was removed intact but the doctor wanted to ensure there was no residual cancer so Dad will have bi-weekly four-day treatments for the next six months. He tolerated his first treatment swimmingly, much like he did with his recovery from surgery. I'm looking forward to next spring when he's sprung from treatments and the installation of his PICC.
I had a bit of fun with a couple of my girlfriends this past weekend. On Friday night Kelly and I went to a quarter auction with Phyllis. We all won prizes and were in good spirits (from drinking spirits!) and had a blast. Mom, Dad, Auntie Lurdes and Uncle Cliff showed up after their dinner date and in the few minutes they were there, Mom won a prize too. After the auction we took a quick stroll at the shops downtown for their 'midnight madness.' We didn't get too far since it was already getting close to midnight. We topped off the evening with a nightcap at the bar (
where I ignored the fact that I was quite likely old enough to be a mother to all the young'n's there!
)
On Saturday I went to a festival luncheon with Kelly and Sheila. We met up with Diane and Silvia and a couple of their friends. The proceeds go to a local charity and our table's hostess set up our table beautifully. The place was quite enchanting with the variety of pretty table decorations. We had a lovely lunch then I went to my second date of the day. Unfortunately I hadn't realized this was the weekend for the luncheon that I had bought a ticket for, and I had also committed to having lunch with my friend Leeanne who was in town. I still met up with Leeanne, however late but we still had a good visit and I hung out with her while she had lunch since I had already had mine. We did a quick Wal-Mart and M&M Meat Shop run before I dropped her back off at her vehicle and headed home.
I rented a few movies on Saturday night:
Transformers 2, Imagine That, and Ice Age 3: Dawn of the Dinosaurs
. First we watched Transformers. I think I was the only one who stayed awake to the end. We watched the other two movies on Sunday. I baked a chicken/veggie/
Stove Top
casserole for supper on Sunday.
In lieu of keeping up with my blog, I've been finding myself quite addicted to Bejeweled on Facebook. I actually even broke down and purchased the Bejeweled app. for my iPod. Yikes. My main online presence consists of updating my Facebook status and rearranging sparkly jewels in hopes of reaching the top of the scoring ladder. Sad, but true.
I do have a few new pictures to post...oh and these go back to Halloween...I vaguely recall mentioning or thinking about mentioning posting these pics!
(I realize the pictures look kind of screwy and are not fitting the column but I'm not sure what the problem is yet...)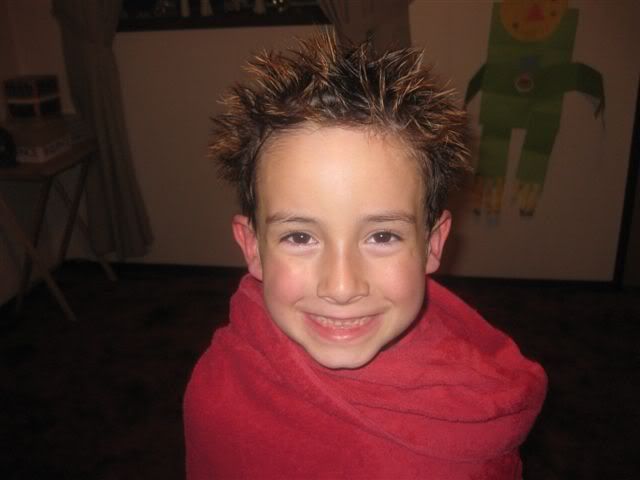 Carter with crazy-after-bath hair! :)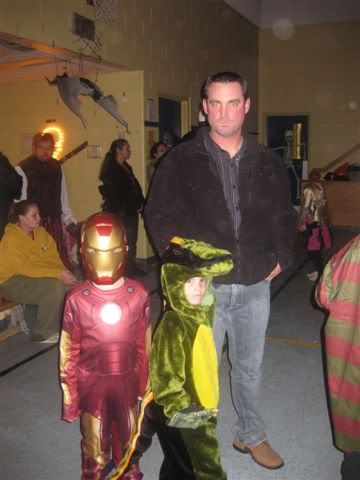 My three boys at the school's familyHalloween dance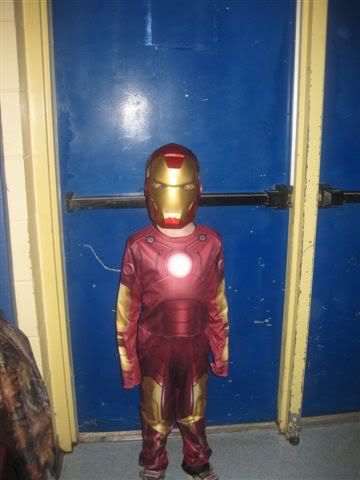 Carter as Iron Man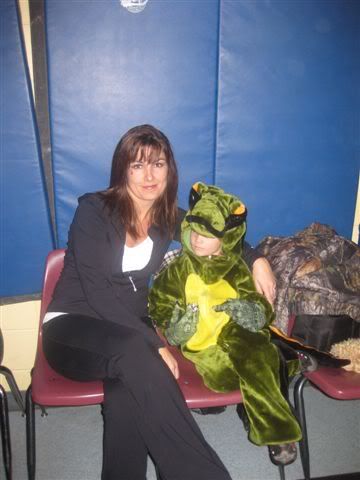 Cooper being a wallflower, hanging with Auntie Cindy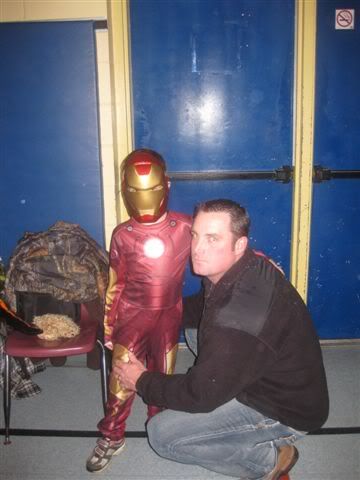 Iron Man and the Vampire :)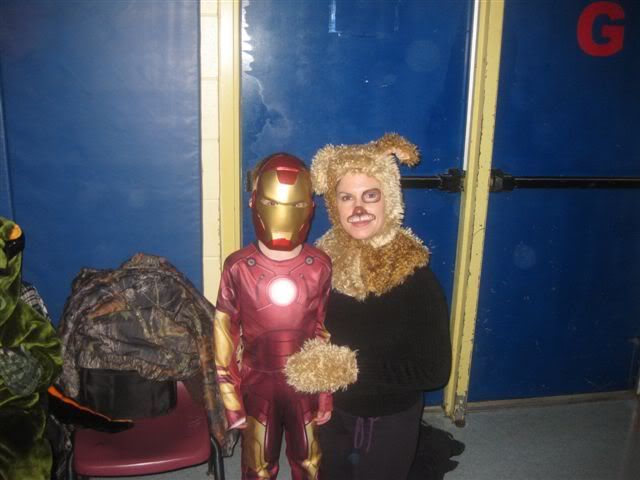 Iron Man and his Dog-Ma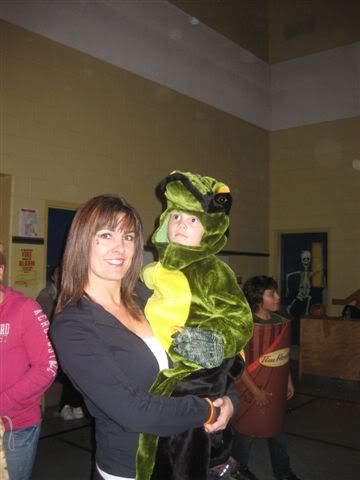 Cooper and Auntie Cindy dancing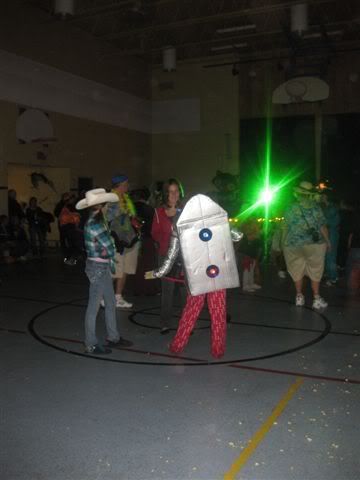 Liked this cool robot costume complete with working lights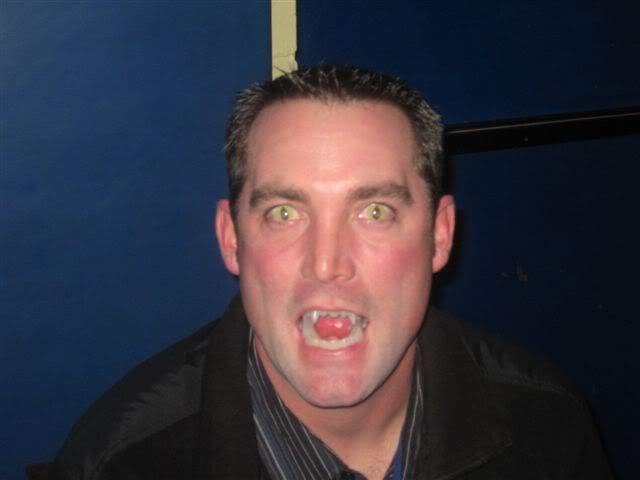 My freaky vampire man :)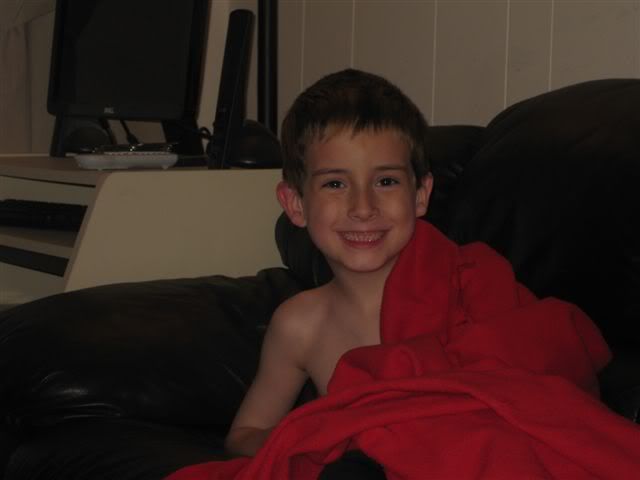 Carter was having big laughs watching ''America's Funniest Home Videos''. I actually took a video of his laughing at the show.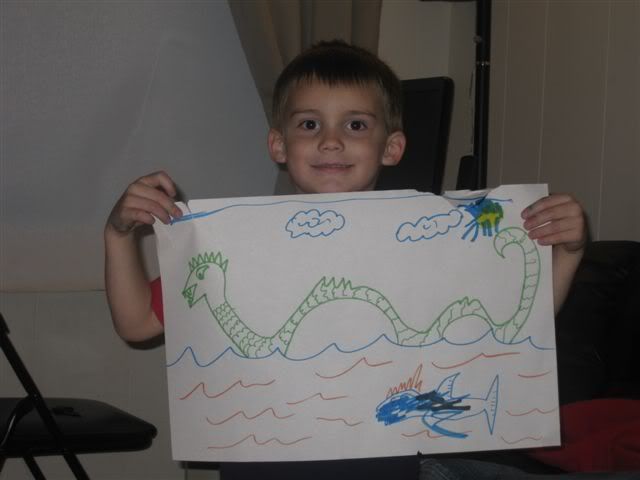 Cooper with the drawing he and Daddy worked on together.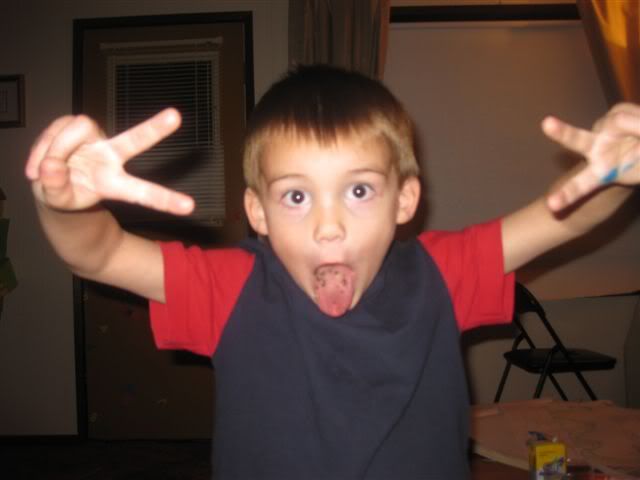 Pardon the 'see-food'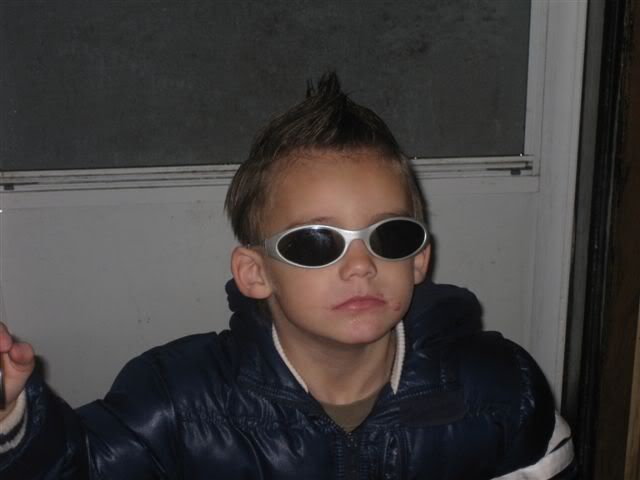 Coooooooooool dude. (Complete with faux-hawk, cool shades and remnants of breakfast on face.)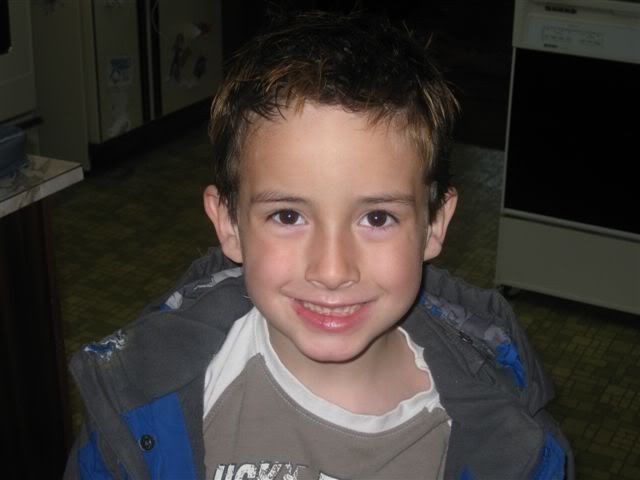 Carter sometimes lets me gel his hair.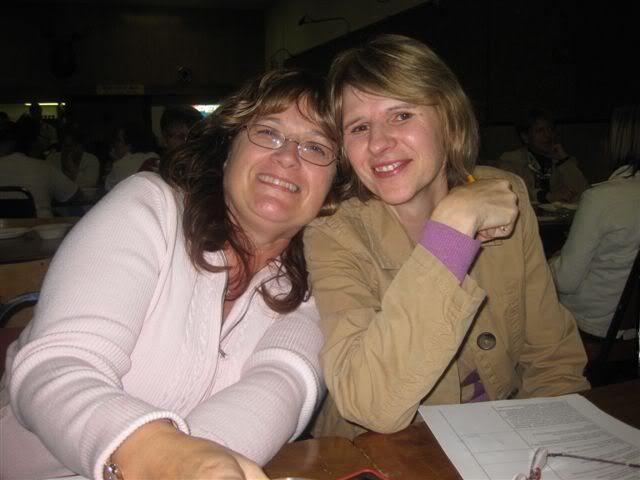 Kelly & Phyllis at the quarter auction.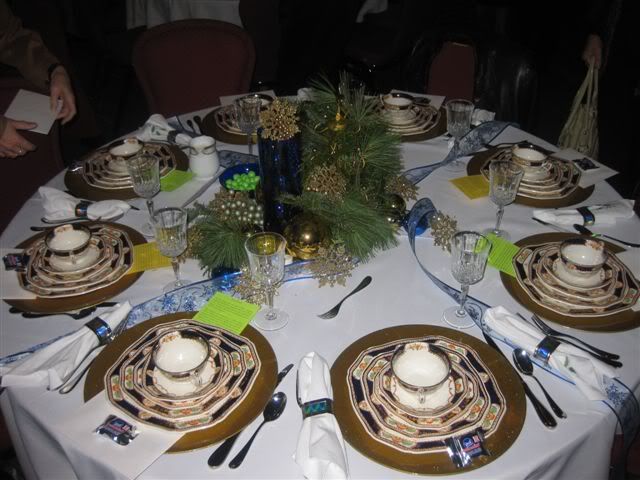 Our table at the luncheon.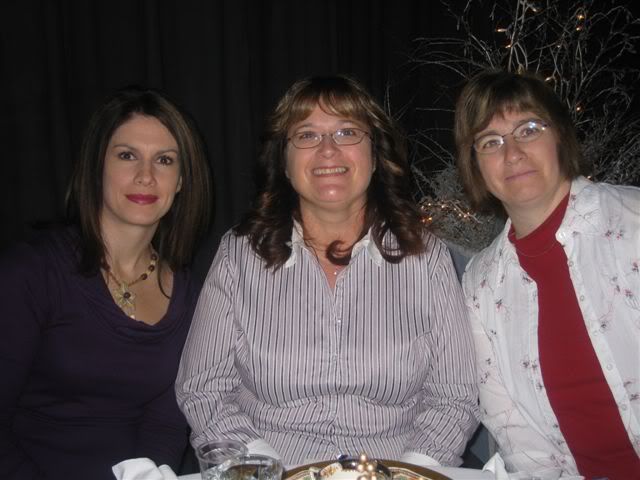 Me, Kelly, Sheila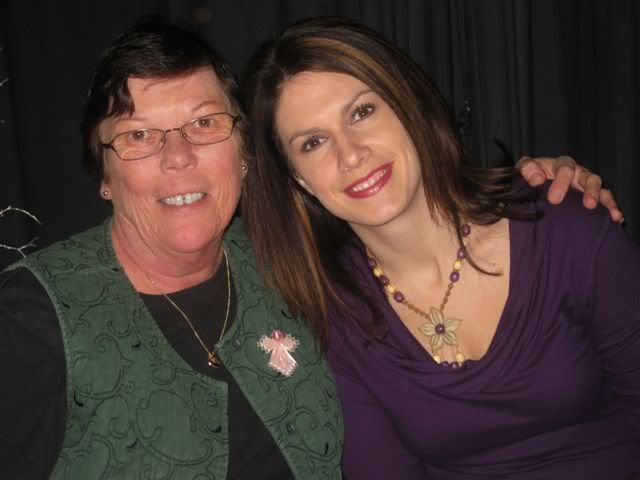 My sweet friend Diane and me.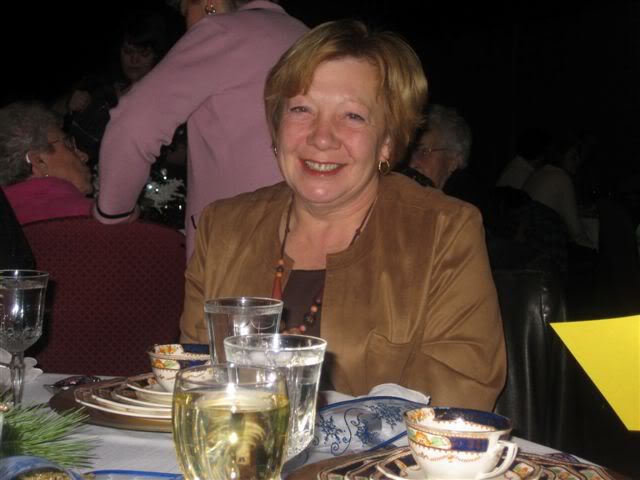 My dear friend Silvia :) (The one who usually likes to hide on the other side of the camera!)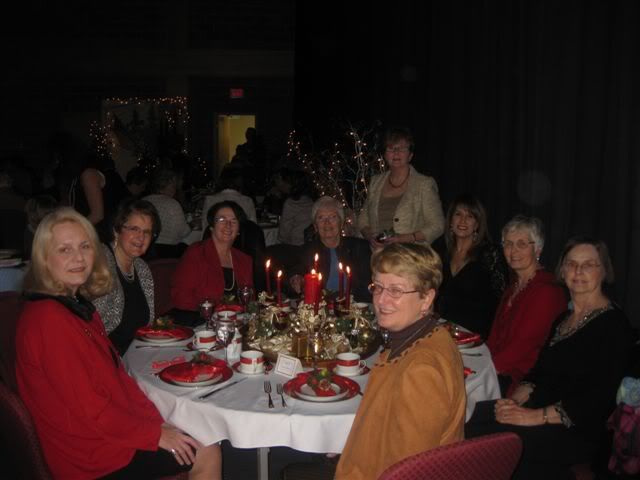 Mom and her lunching ladies at the festival luncheon